The Sitemorse Knowledge Base contains the repository of knowledge on the Sitemorse system as well as holding information on best practices and other web specific information that may help our users improve their digital compliance.
As we are continuously developing our software we like to ensure our Knowledge Base is up to date. If we add a new feature or get asked a question about our service which we think might be useful to others, then we add it to the Knowledge Base.
We have recently added the following submissions to the Knowledge Base which you might be interested in:
The Knowledge Base is just one way we here at Sitemorse support our clients. All clients are able receive support via telephone and email. To access this support please use the 'Need Help' section once logged in to your Sitemorse Dashboard.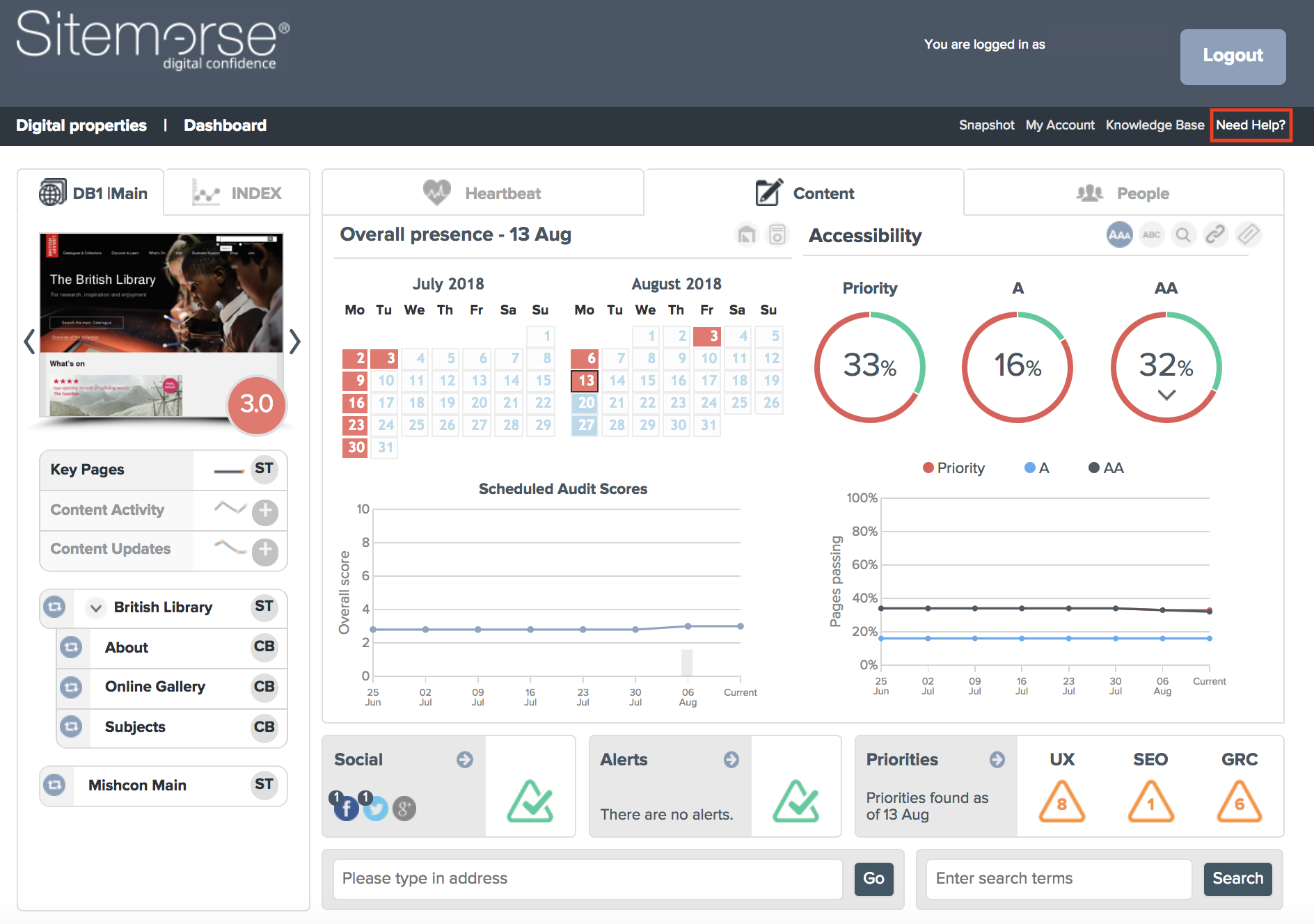 Our Knowledge Base can be accessed from your dashboard once logged in to Sitemorse or via https://sitemorse.com/kb/.