It is widely understood that page loading speeds affect user experience, with it being reported that 40% of people will abandon a website that takes more than 3 seconds to load. 1
This week, Support Lead, Helen Grimbly is looking at the factors that affect the Performance results for an assessment of a site.
Factors that affect the Performance are:
- Download speed of all assets in the assessment. Assets are all URLs fetched during the scan.
- Initial response time of all assets in the assessment.
- The download time of the front page only.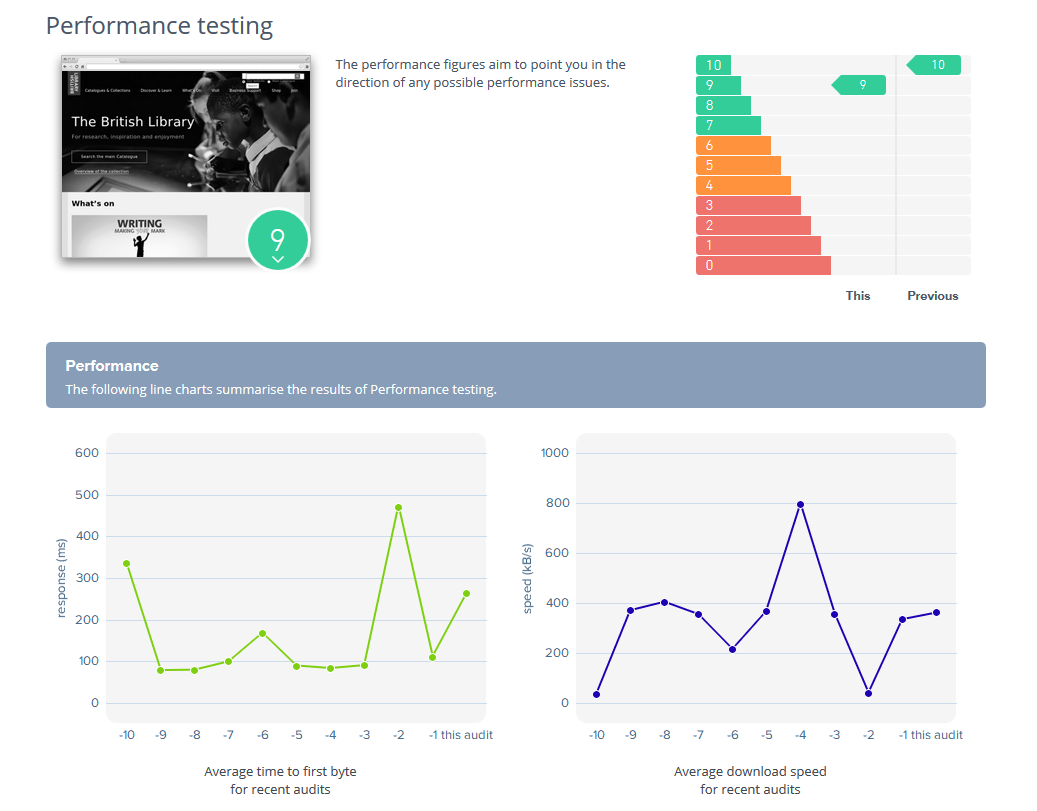 The two charts on the Performance summary page shows the 'Average time to first byte for recent audits' and 'Average download speed for recent audits' respectively. Each point on the charts represents an assessment, which could be scheduled or ad hoc, a 125 pages assessment or another number of pages like 5000. All the URLs fetched affect the Performance score, so a larger size assessment will have a greater number of assets that will affect the final Performance result.