You cannot be confident about the quality and compliance of online content unless automation is reviewing it page by page on a continual basis. Are you concerned that introducing automated services will be a laborious task?
This isn't the case with Sitemorse. Guess what? It's less than an hour including time for a coffee, before it's a quick a review of the results and it's your content editors / development staff who can be making improvements.
The detail of our assessment findings are easy to follow and are tailored to users access and responsibility levels. The information about the actions are displayed with appropriate help text, with more information and a detailed drill down a click away. Additional support is provided with the growing number of 'just-in-time' training movies.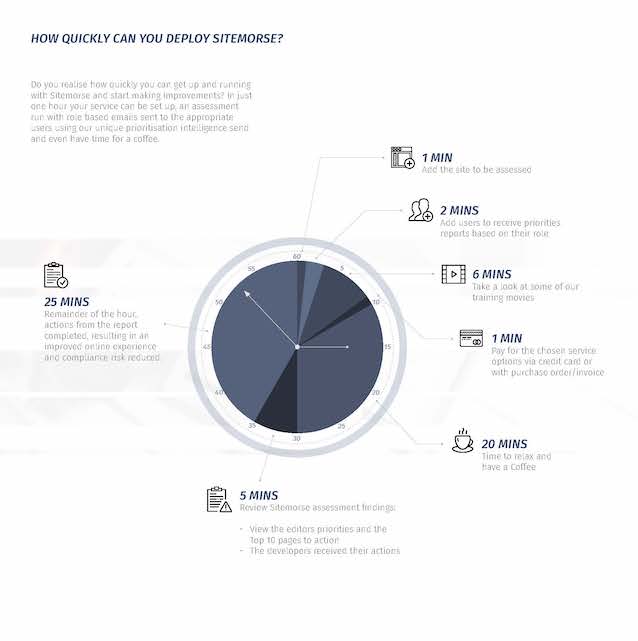 With SMARTview from the same screen you can also view the site at the time of assessment clearly highlighting the action.
No consultants, IT project, RFP's 'just do it' - contact sales@Sitemorse.com