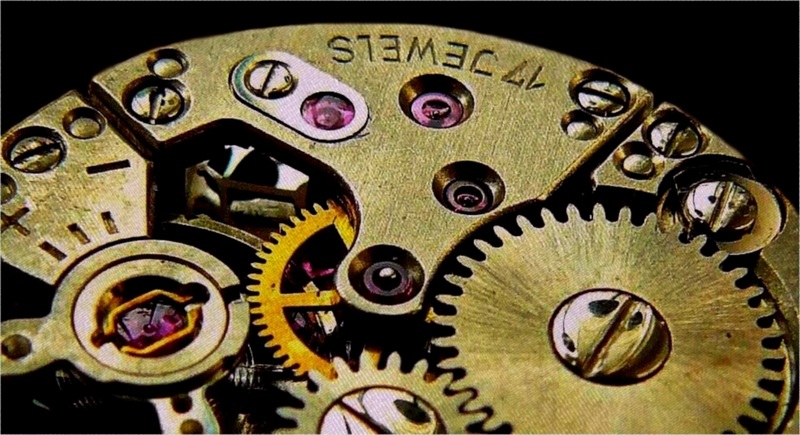 Every Digital Manager knows and understands that the procurement of systems and solutions is part of their daily job – and it can be a bit of a pain! Sales negotiations can take ages, it can be difficult to find the information that you need without constantly bombarding the company with questions, and it can be a challenge to understand whether the new product will be of any benefit and if it will provide the return on investment that your organisation needs.
Procuring a solution shouldn't be a headache and, at Sitemorse, we want to ensure that it isn't!
So here are some questions and answers to get you set to onboard a Digital Governance solution – starting with a Top Ten. Read on – and if you have any additional questions that you feel should be answered, just get in touch!
1. What question do you want to ask?
We should start with the question that is most important to you – let us know and we will see if we can answer it. Just get in touch by email: sales@sitemorse.com
2. What is a Digital Governance System and why do I need one?
Digital Governance consists of the structure and guidelines that determine how an organisation's content gets created, approved and published to ensure consistency, accuracy, usability and compliance with internal and external rules and legislation.
A good Digital Governance system will work alongside an organisation's Content Management System and, through pre-determined rules, libraries, assessment and reports, automate many of the digital governance tasks required to get published content right the first time, before publication.
3. We have a CMS. Isn't that the same thing?
Absolutely not! A Content Management System (CMS) will do exactly that – help you to manage your content, usually through a pre-determined workflow process. BUT…and the key to successful content is the marrying up of CMS and Sitemorse. All the power of Sitemorse can be within your CMS, editors 'use' Sitemorse to ensure consistency, quality and compliance – without even knowing it.
A CMS isn't a content rules engine; it's a content publishing engine.
It will be unable to assess and report on the quality and consistency of content, meaning that your content output will only be as good as what Content Editors have put into the CMS.
Your CMS is unable to check all content prior to publication in the same way that Sitemorse can. Sitemorse is able to assess content, code, PDFs, and any external feeds and third party elements that are on the page from an external 'Google' point of view (most of which would be 'invisible' to your CMS).
As you can see, Sitemorse goes one step further, performing assessments and audits across all digital content and channels, ensuring that your content is issue and error-free before it is published.
4. How is Sitemorse better than Siteimprove?
Sitemorse (www.Sitemorse.com) is probably the most common upgrade from Siteimprove (www.siteimprove.com).
Sitemorse can demonstrate a more in-depth and thorough capability across additional tests, checks and measures, giving digital managers and teams the confidence that their website delivers the best possible and most compliant experience for all.
Sitemorse enables organisations to move away from endless reporting – which is often counter-productive – towards using intelligence to deliver a great online user experience. This focus on action over mere monitoring enables you to continually optimise your performance, and ensures that you can adhere to both internal standards and to external compliance regulations.
Sitemorse offers organisations a continuous improvement journey that is measurable and quantifiable, rather than offering long, complicated reports that all too often go unread and unactioned.
Other competitors to Sitemorse include Crownpeak (www.crownpeak.com) and Monsido (https://monsido.com/).
We have numerous client statements and a service comparison available at Sitemorse.com also See https://sitemorse.com/static/home/docs/2018-03-19-SM_SI.pdf
5. Do any of our peers or competitors use Sitemorse? Who else uses Sitemorse?
Sitemorse has many clients, across a wide range of sectors and around the globe – including in higher education, the airline industry, government, heath services (including NHS Digital) and in the finance and banking industry.
These clients recognise and understand the need for a Digital Governance System that gives actionable and manageable insight, and they have taken the decision to proactively move away from endless reporting.
Examples of some of our client statements are below – including several businesses that have upgraded to Sitemorse from Siteimprove (www.siteimprove.com):
And here are some comments from our clients:
"Sitemorse gives us a way to check and double check our content to make sure we are meeting accessibility requirements."
Technology Director, Financial Mentors of America
"Our main benefit to using Sitemorse is helping us maintain the quality of our website, despite having thousands of pages and at least 30 different contributors." (after upgrading from Siteimprove)
Manager, Digital Services, Ivey Business School at Western University
6. Investing in Sitemorse
Sitemorse has 3 Service Levels and core pricing packages, suitable for the varying digital landscapes that Digital Managers oversee. In each case, Sitemorse can provide assessments and prioritized actions, which can be accessed directly within the client's CMS, via email or through the Sitemorse Dashboard.
The pricing hierarchy is based on the number of pages that the Digital Manager has within their control (across sub-sections, microsites, separate domains and pre-launch sites, or any combination of the above).
The number of social channels to be monitored also plays a part in the Service Level that is purchased. It is also possible to have more than one Dashboard, should the organisation's digital footprint warrant it.
As an example (prices are fixed and will be published online in full in Q2 2018. No discounts are offered – the only reduction is for affiliate clients at 7%):
Digital Reporter (our direct competitor to Siteimprove.com) including prioritisation intelligence
Site of 10,000 pages – (unlimited pages, PDFs) £6,300 | $7,950 [Sites of others (e.g.) sizes, 2,500 pages £3,900 | $5,650, 5,000 pages £4,800 | $6,950, 25,000 pages £9,600 | $13,950]
Digital Dashboard including workflow and social page QA/Governance Monitoring, and prioritisation intelligence
Site of 1,500 pages – (unlimited pages, PDFs, Office Docs £4,500 | $5,675 [Sites of others (e.g.) sizes, 2,500 pages £4,500 | $6,550, 5,000 pages £6,600 | $9,950, 25,000 pages £13,800 | $19,950]
Digital Experience Manager – the ideal solution for Digital Managers looking to implement as much automation as possible
Site of 7,500 pages – (unlimited pages, PDFs, Office Docs) £12,000 | $15,150 [Sites of others (e.g.) sizes, 2,500 pages £9,000 | $11,350, 10,000 pages £18,000 | $22,700, 25,000 pages £24,000 | $30,300]
"Sitemorse will keep us right in terms of managing the website to be the best it can be."
Digital Content Manager, University of Sunderland
7. Can we trial Sitemorse before we buy it?
Governance / QA is a cornerstone for delivering the best possible and most fully-optimized online experience. To understand how to benefit from services, there has to be an investment from both sides.
From experience, we recognise that, to understand the full potential of Sitemorse within your digital channels, a full implementation is necessary, which requires a small amount of time and effort on both the part of your organisation and Sitemorse. As Sitemorse has moved on considerably from the current market of legacy reporting solutions, a little time invested now allows you to fully understand the capabilities of Sitemorse.
We will happily run a sample, overview report for your site so that you can see the power of Sitemorse's assessments and reports and the 'quick wins' that will put your digital operations on a journey of continuous improvement from day one of deployment.
Rather than offering a few days of free reporting, we offer our service on a 365-day money back guarantee. Take Sitemorse, try it for a year and if we haven't helped you to drive greater efficiency and to demonstrate improved user experience, better optimisation and reduced compliance risk, then you can receive your money back (subject, of course, to using the service, following the prioritized actions etc).
For more information and to receive a list of priorities for your site, please email sales@Sitemorse.com
8. What is the ROI that I can demonstrate to senior management?
Deployment of Sitemorse inCMS™ drastically reduces your internal training and support costs as it removes the need for most of your content team to have any specialised training at all in Sitemorse. Content Editors are able to check and amend their pages against their Top Ten priorities checklist, all without leaving the comfort of the CMS – so they may never need to log into their dashboard at all.
Having automated checks before content publication provides an 85% to 90% improvement on content quality, which is invaluable in terms of your published content being fully optimised, within compliance requirements and on-brand, first time.
Changes to rules or guidelines are also deployed quickly across all digital channels through your Sitemorse libraries, cutting down on the time needed to communicate changes across the whole organisation and to check that they have been implemented. Rules are updated once, assessments are run against this new rule and everyone can immediately change their content accordingly.
Sitemorse assessments and checks also remove the need for lengthy, time-consuming, manual checks, that often need to be carried out by numerous individuals within your organisation and by external contractors. Sitemorse's assessments are fast, automated and carried out against your own, bespoke organisational rules and guidelines. It is estimated that it takes 19 minutes to manually, thoroughly, check each page against the Sitemorse criteria – time that organisations cannot afford to waste.
9. What are the system requirements? What technical resources will I need to keep it up and running?
Sitemorse is a hosted service, so there are no internal technical requirements at all.
One of the advantages of Sitemorse is that it is a scalable service that can grow, or shrink, as your digital footprint and reporting demands require. Organisations can start off with Digital Reporter, start to use the service directly within their CMS and then scale up to Digital Experience Manger and drive maximum efficiency with autonomous management of alerts and action via Workflow.
Organisations can start with the basic deployment model and then advance to the Enterprise level which integrates Sitemorse with other services, e.g. inCMS™ and Workflow.
Technical teams will be required to assist with the deployment of additional Sitemorse modules, e.g. inCMS™ (perhaps half a day per quarter in the first year), but no extra training is otherwise required.
10. Can you tell me more about Sitemorse?
Sitemorse is a UK registered company and it is 100% privately owned, with no external investors. Staff being the only shareholders and there is no bank borrowing, overdraft or external funding. Although UK-based, we have clients around the world.
We built, and own, the software and are not answerable to any venture capital firm or similar, in terms of the operation and management of the company. The founders of the business remain part and parcel of the running of the company, today – and it is probably the first company to bring automation to the Digital Governance market (with our first services running nearly 15 years ago and our oldest current client joining us 13 years ago).
Sitemorse owns its own Intellectual Property (IP), has no reliance on third-party licensed products or services, and all development and investment costs are fully paid. Against the Sitemorse Service Level Agreement, the company has achieved 99.82% uptime against a target of 99.7% over the last 10 years.
Sitemorse provides Content QA & Digital Governance software with 3 core capabilities; we are the first to bring Data Science and Machine Learning capabilities to join up publishing and experience management, and what's more, we focus corrective actions on what matters.
inCMS™ - Embed governance and quality standards within your CMS to reduce the need for training and support. Ensure publishing that is right the first-time and remove the need for editors to ever 'see' Sitemorse (actions delivered within the CMS).
LIVE content – Know what to assess and audit when – system intelligently manages standards, rules and regulations and then embeds these across all organisational digital touchpoints. Looking at content based on its importance. Recording of published content, changes / updates stored for up to 7 years.
Reporting – Corrective reporting based on prioritisation intelligence, focusing actions based on roles, capability and availability. Management KPIs, technical detail (line in code) and content actions highlighted in page. Publisher capability, training needs, time to fix – providing a unique perspective on indivdual, team and supplier capability.
Sitemorse helps organisations ensure a great online user experience and one that is continually optimized whilst adhering to internal standards and external compliance regulations.
It is a cloud-hosted solution, which can demonstrate an in-depth and thorough capability across tests, checks and measures, giving Digital Managers and teams the confidence that their website delivers the best possible, accessible, usable and compliant experience for all.
Sitemorse offers teams and individuals prioritisation tasks which are: role-based, fast, consistent and that enable digital content teams to react to change immediately, focusing on what will improve the user experience for the majority.
Sitemorse is sold at 3 service levels. We understand that one size doesn't fit all, especially for those new to such services. The one common component across all services is the inclusion of our Prioritisation Intelligence engine. This is a Machine Learning algorithm that analyses what goes wrong and who makes what mistakes and their likely impact, in order to power reporting and prioritised actions. We are keen to move the market away from endless reporting and bring data science to Governance / QA, so have made this a focus.
DR – Digital Reporter this is our entry service aligned to compete directly and offer an upgrade for Siteimprove users. Includes 'live' content search and policy management and SMARTview.
DD – Digital Dashboard – A new Governance / QA Dashboard for the Digital Manager allowing you to focus on proactive analysis and decision making, driving improvements and efficiency. Adds QA to social media and the ability to assess any site at any time (independently of your main sites). Recall actual results for up to 3 years. First level of workflow also included.
DXM – Digital Experience Manager, adds full workflow (automated routing and management of actions to individuals), reporting consolidation and daily reporting (live mapping of content consumption vs page exits, for example). Executive KPIs and tailored reporting. inCMS™ licence also included.
There is also a simple upgrade path, when you are ready to progress.
Image: PxHere