One of the best things about working at Sitemorse is the chance to work with some great client teams. Our clients include some true digital rockstars who have had a huge impact on the websites they manage. They follow good practices that all web teams can learn from particularly in areas such as governance and measurement.
Taking the right approaches to managing your digital channels makes all the difference to what your visitors experience. Here are four takeaways from our clients that all digital managers and website teams can learn from.
Establishing governance to ensure content quality from day one
Organisations make huge investments in a new website, ensuring there is a strong customer experience and that content is of high quality. On the day a new website launches, content should meet the required publishing standards and be fully compliant with legal and regulatory obligations.
If you have spent a lot of money building your "perfect" website, it is important to continue to invest to make sure it stays perfect. If a digital team fails to put in the right governance measures and invest in tools and approaches that support governance inevitably website and content quality starts to depreciate after launch.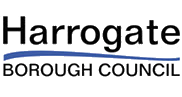 At Harrogate Borough Council, when the digital team chose to build a new website from scratch on a new CMS, they created brand new content rather than migrating it from the old site. To ensure the high quality of the new website, the team used Sitemorse's automated assessment capability to check all content before it went live, and then continued to use Sitemorse to ensure standards and elements such as accessibility compliance were maintained. Ensuring governance was there from day one has resulted in a strong and sustainable experience for website visitors that has endured.
Stipulating automated testing as part of an RFP
Many new website design and builds go out to tender. In the intense activity that surrounds an RFP process and the desire to impress with new designs and the latest digital features, it's all too easy for both the client and vendors to lose sight of some of the fundamentals of a good website. For example, accessibility compliance can sometimes get lost in all the detail. Because of this it's important to make sure your RFP documentation explicitly covers the processes that will help you deliver a great, compliant website; it should ask the vendor how they are going to truly deliver digital compliance and robust content management.
When Blaby District Council r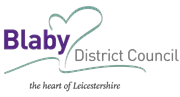 an an RFP process for both the design and then the build of their new website, the digital team explicitly stated that automated testing needed to be integrated into the delivery of the new website and beyond. The Council was already using Sitemorse to improve website quality and benchmark performance and were keen to carry on their investment in the platform.
With testing stipulated in the RFP, the chosen digital agency prioritised compliance for both design and content prior to launch and were able to deliver fully on the client's expectations. The team were also able to pick an agency that were knowledgeable about governance and compliance. The result is a highly regarded and very useful website that provides Blaby's citizens with essential information about council services.
Using a range of metrics KPIs to track improvement
Measurement and reporting are pre-requisites for website success. They help teams to track progress, identify priority areas for action and to focus on specific improvement goals. There are a variety of metrics available including usage statistics, content quality, number of sales, user engagement and more. Websites have a variety of different strategic objectives and a variety of analytics and related KPIs are usually needed to truly help teams to determine the actions they need to take to make a website successful.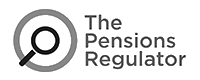 The Pension Regulator regulates UK-based work pensions schemes and its website is a critical reference tool – content must be accurate, up to date, easy to understand and compliant. The digital team uses a variety of measures including direct customer feedback and normal web analytics to drive improvement, but they also use Sitemorse's monitoring to measure quality of content, code, accessibility, SEO and overall performance.
The website's performance is also benchmarked against other government websites using Sitemorse's INDEX service, inspiring the team to keep on driving improvement and giving them clear goals to focus on. This has not only helped the team to improve the site, but also given confidence to stakeholders throughout the organisation that the website is improving.
Sharing progress with the business through a dashboard: Irish Rail
Reporting with metrics and data is a powerful way to engage internal stakeholders across your business to show website success, especially when the numbers are perceived to be independent. Many digital teams spend a lot of time on reporting the success of their digital channels to keep internal stakeholders happy; however, this can be hard for resource-challenged teams.
At Iarnród Éireann – Irish Rail the digital team use the Sitemorse digital platform and its wide set of metrics t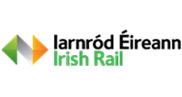 o drive digital improvement. A powerful feature of this is the Sitemorse dashboard, providing granular detail and clear, reportable metrics for improvement that can be shared with the wider organisation. The team regularly share a view of the dashboard directly with stakeholders, reflecting improvements but also informing them of actions that need to be taken. Sharing the dashboard not only saves time, but engages stakeholders who see independent, detailed data in front of them in an attractive and intuitive format.
Want more insights?
Managing digital channels can be challenging, particularly on limited resources. Taking robust approaches to governance, measurement and stakeholder management are key. Learning from others can provide real value and we hope you've found the examples in this article useful. If you'd like more insights, then check out all our client case studies.