A Pragmatic Approach - an Interview with Lawrence Shaw
In our daily discussion with public organisations about Accessibility it is clear that there is much confusion. Confusion inevitably leads to complaining and then to inaction.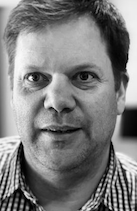 We caught up with Lawrence Shaw, CEO of Sitemorse and trusted advisor to many businesses across the world who are striving towards digital compliance and asked him to help clear up the confusion and provide some pointers on a pragmatic way forward.
Why are organisations confused?
"There is a huge amount of content on the web that discusses Accessibility – much of it is conflicting and some even wrong.
The EU Directive on the accessibility of public sector websites and mobile apps (Directive (EU) 2016/2102 using European standard EN 301 549 V1.1.2 (2015-04)), came into force for in the UK on 23 September 2018. The aim of the regulations is to ensure public sector websites and mobile apps can be used by as many people as possible."
What would advise then?
"Take action and start working towards compliance. In simple terms, do the right thing and ensure you're not discriminating against people with disabilities - the Equalities Act became law in 2010 says that people with disabilities must not be discriminated against. That applies now!
Some people are confused by what constitutes a new website – is it an entire domain, a section of a site or even a page?"
Isn't it expensive for an organisation to make changes to its digital landscape to cater for the law changes? Budgets are under pressure, where is the money going to come from?
"Wow, that's more than just one question! Let me address each of those points.
Firstly, to reiterate an earlier point, the law hasn't really changed. The Equalities Act became law in 2010 and prior to that there was the Disabilities Discrimination Act of 1995.
It doesn't have to be expensive, organisations don't necessarily need large web teams. Some of our clients have made huge improvements with very small teams.
To address your question on budgets, there are 3 key points:
As mentioned previously, significant improvements can be made with very small teams.
It's the law!
If an organisation gets sued successfully then a fine is likely. The organisation will then need to spend money to fix the website
It would seem more sensible to act now than to take the risk."
What are the most common problems?
"Time and again we see 2 main problems. The first, is that new content is regularly posted onto websites and unless the content editor understands how to produce accessible content then the problem will never get fixed – more likely it will get worse as the amount of new, poor content published is greater than the amount being fixed.
The second problem is that organisations find themselves in a cycle of endless reporting. Every week they will receive a report in all of the problems affecting their entire website. These problems are likely to be in the thousands – 20,000+ issues are not uncommon. Faced with a problem that is so large, it is no wonder they become paralysed into inaction."
You said some of your clients have made huge improvements with very small teams, how have they done that?
"A flippant answer wold be through a combination of commitment to improve and using our unique approach. Both are necessary – we tend to see that endless reporting is a great partner to a lack of commitment to improve.
To answer your question more fully, we believe in a pragmatic approach, driving continual improvement rather than a one-off improvement exercise. We start by analysing the most important pages. Those pages are assigned section owners – a Manager, a Content Person and a Developer.
The Manager receives a weekly overview of the priority actions.
The Content Editor is provided with the 10 pages to actions each week – 10 since that enables one page to be worked on in the morning, one in the afternoon for a 5-day week. Each action is summarised in simple English.
The Developer receives a list of priority actions. In many cases the issues the Developer sees will be due to a template issue. Editing the template can fix many pages.
Both the Content Editor and the Developer are able to see a view of the error highlighted on the webpage. In addition, the Developer can view the error highlighted in the code of the page.
Our experience gained over the last 15 years proves that this approach works as it makes the process of continual improvement very manageable.
We link each action to a help video, which increases the confidence of users to deal with issues and serves as training. That saves time and money as errors are much less likely to be repeated in the future."
You say you start with the most important pages, what about the rest?
"That's a very common question! By focusing on the most important pages, we tend to see 2 things happening: Firstly, the web teams are learning, new content is accessible and thus the problem doesn't escalate. Secondly, issues that are contained in templates affect multiple pages and by fixing those it can go a long way to improving the accessibility of the entire site."
How quickly can an organisation address the problem?
"How long is a piece of string? There are many factors that affect the time to improve, such as resource availability and the size of the site. However, our belief, backed by the experience of our clients, is that it is possible to show a demonstrate a significant improvement in accessibility compliance within a 10 to 12-week period."
Finally, what advice would you offer?
"A pragmatic way forward is absolutely key. Stop assessing your entire site every 5 days – it is a distraction!
Also stop focusing on the EU Directive dates and take action - people are being discriminated against now!
Dealing with PDFs and proactive supplier management are also very important. Each of these points will be discussed in a forthcoming article."